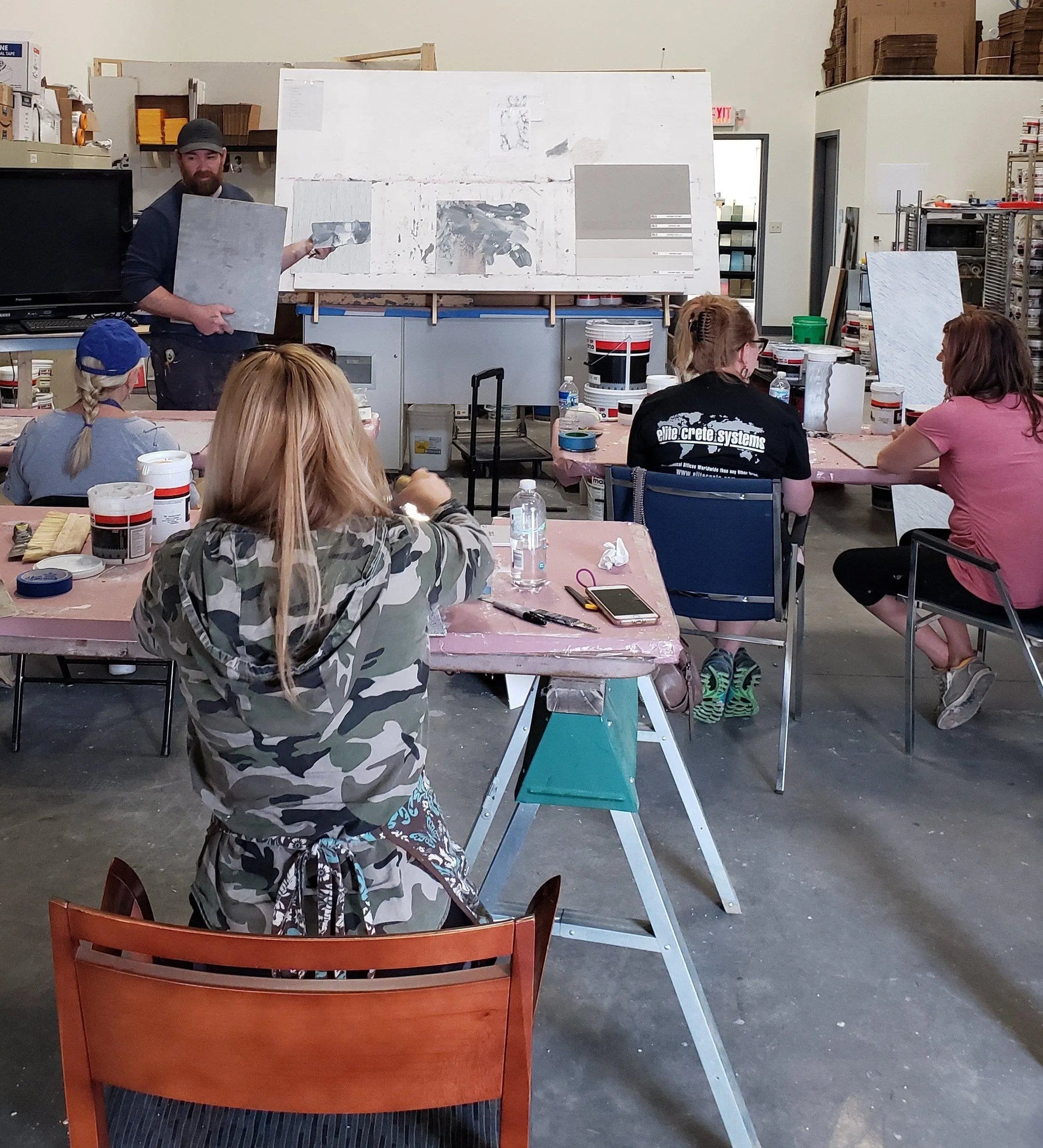 Successful Micro-Cement Class Held (along with Concrete Art and other Decorative Paints and Plasters)
Decora Micro-Cement Class
Madison WI
As part of our complimentary training program we carried out a two day seminar focused on our micro-cement system.  A big thank you to those that attended with everyone driving in for the event.  The longest distance was from Texas!  
Micro-cement is a great product but can be tricky if you do not strictly follow the prescribed steps or install properly.  During the two day event the participants learned the details, and the do's and don't's of micro-cement.  This includes applicable uses, suitable substrates and the use of complimentary primer.
The sessions included hands on work with the micro-cement product Continuo as well as trying out several other decorative paints and plasters on hand.  The most popular ones were our Concret Art faux concrete plaster, Grimani and Marcopolo Luxury our sand infused metallic.  All in all, it was a very busy two days with everyone completing at least two micro-cement sample boards and five additional decorative boards.
Thank you to all those that attended.
If you have interest in a complimentary group class or a one-on-one class please contact us at info@thedecoracompany.com to arrange.