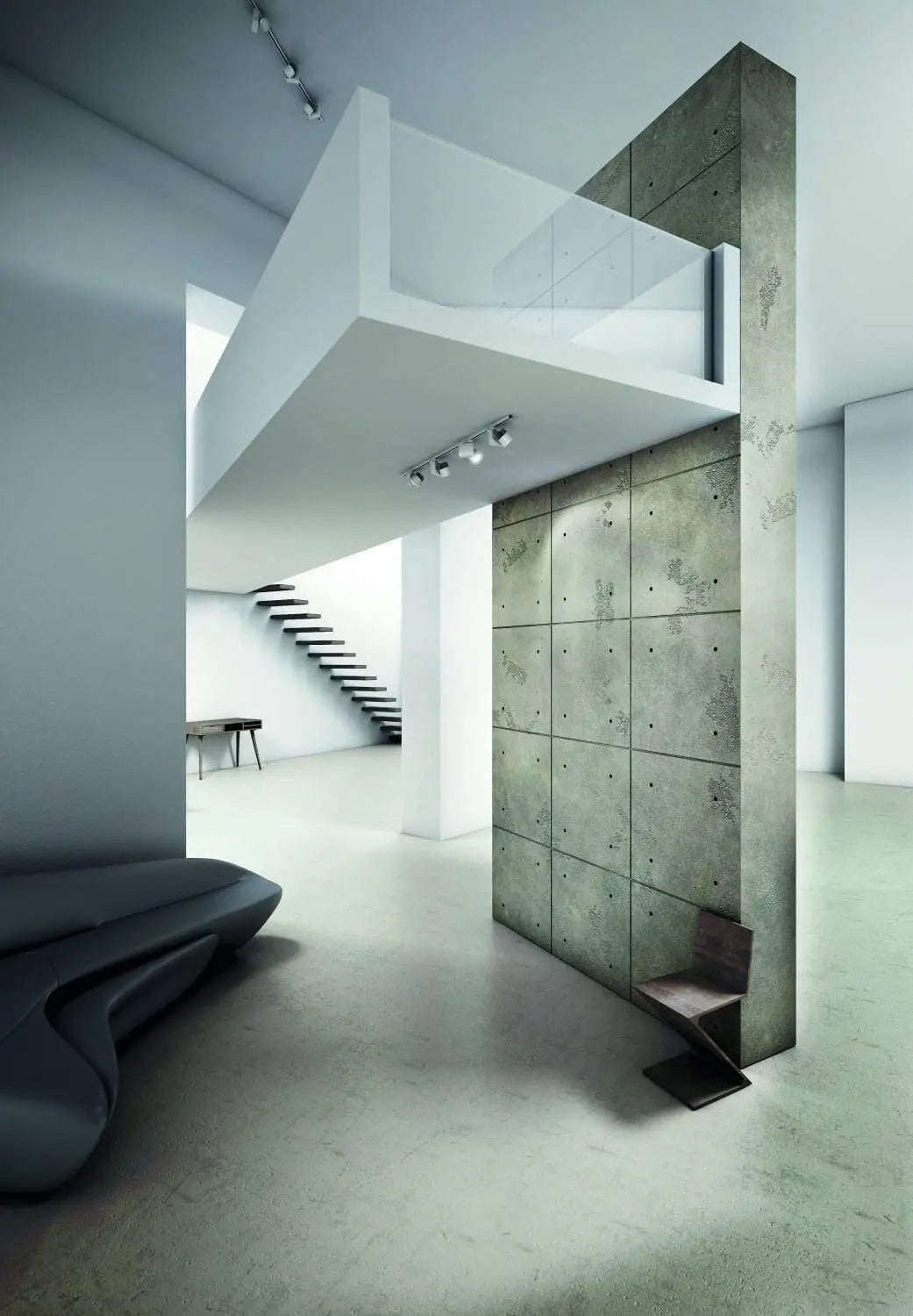 Parade of Homes - So Boring...
Today's blog post is not about an event or achievement, but instead about regional trends.  I spent much of the weekend touring our local "Parade of Homes".  It was so boring..... there was no creativity or risk taking in any of the homes.  Nearly every home was identical to the other on the outside and on the inside.  I suppose builders are showcasing what they know will sell in this market.  
Our Decora business is a bit different.  We are lucky enough to work on bleeding edge projects all over the world and ship our product all over the US.  The products we have are a bit different than what is used in the market here.  Generally we are shipping 80% of our sales to S. California, S. Florida, New York and Texas.  The products that are shipping are all being used in Modern or Industrial themed houses, restaurants and shops.  It seems this sort of look is not common in most of the country.
Here where I live I have decorated my home using Venetian Plaster, Concrete Art, Marmorino, Marcopolo and Cadoro.  Nobody that comes to my home has ever seen anything like it.  They all love it, but it is very unusual here.  Yet, we cannot keep our faux concrete product Concrete Art, Lime Plaster Marmorino or Venetian Plaster on the shelf.  Everyday it sells.  Everyday we are shipping these out to Florida, California or New York.
People that see polished plaster or the modern looking faux concrete love the look.  But the use of these materials is very regional or largely confined to big cities.  The modern use of Venetian Plaster just hasn't made it to the heartland yet.  I hope one day it does and I hope one day the Parade of Home builders start to take a bit of a risk and show what they really can do.
For more information on our products please see www.decorapainttools.com or write to me at info@decorapainttools.com
Written by Matthew Drake, Founder of The Decora Group of Companies
Decora is an international decoration company with a focus on the leisure and hospitality markets.  Decora was founded in 2009 and has decorated millions of square feet of projects with unique and beautiful finishes.  See www.decorapainttools.com for the USA and Decora-art.com for international.