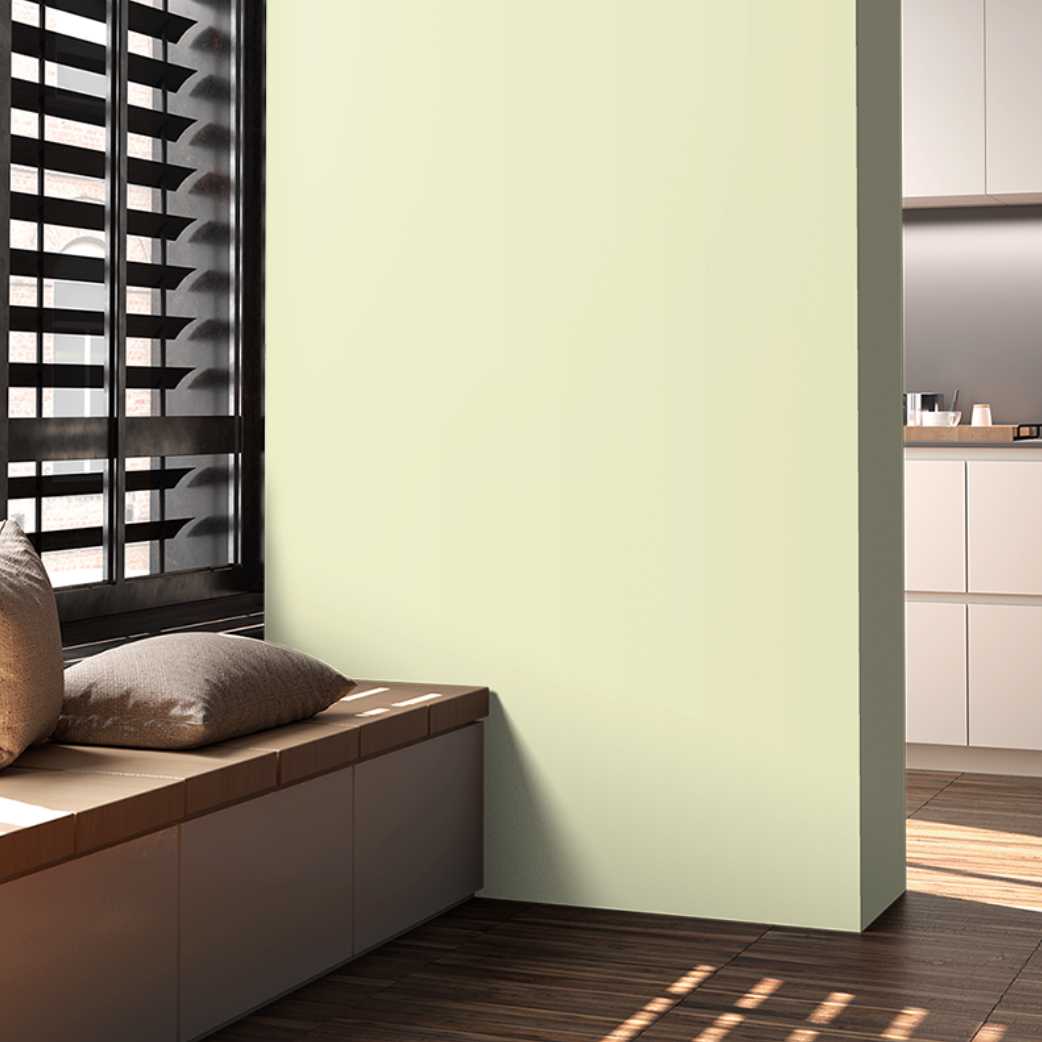 Aesthetic Colors for Your Home
It might not be daring. It might not be stimulating or thrilling. However, a pastel color palette can be a lovely and unusual home design plan in its own way. The benefits of styling your environment with a softer side are numerous, both aesthetically and physically.
You may emphasize the fresh, peaceful, and tranquil effect of pastel colors by pairing them with soft furnishings and accent pieces. Pastel cushions, blankets, and other textured materials, for example, can make a room look clean and serene. Also, aesthetic paint or pastel colors can be mixed with colors that have a deep and muted look, such as dark orange or brown. The colors would complement each other and contrast with the surroundings, making each one stand out. It enables you to build a balanced but uncomplicated design.
Paint for the home comes in a multitude of colors and finishes. While the variety of options allows you to design your property to your liking, it may also lead to confusion and frustration when deciding which paint to buy. Some paints like Acrysil or Continuo are better for wet conditions like the bathroom or the laundry room, while others are better for corridors or the home office.
At The Decora Company, we provide not just basic paints but more decorative painting that is not just pleasing to the eye but can make your walls come alive. The Decora Company has a wide range of paints and products to help you get the look you want for your walls. The Decora Company is a one-stop shop for all your paint needs, whether you're a professional painter or just doing it yourself.
The best paint we can provide in achieving that hues, pastel and aesthetically pleasing walls is by using San Marco's Marmorino Classico and Marcopolo Luxury Bianco.
If you want to achieve the same walls just like in Venice, the best option for you is the Marmorino Classico. It is a decorative mineral lime polished plaster with satin finish and a decorative lime plaster wall coating good for indoor and outdoor use.
Marmorino Classico is an all natural masonry covering for exteriors and interiors, with a mineral lime binder base, which enables a finish to be obtained which closely resembles that of the antique plastering to be found in the buildings in Venice. The product appears different each time it is applied, characterized by tones and chromatic effects which depend on the technique and creativity of the decorator. 
The other option for you is the Marcopolo Luxury. It is a decorative finish for interiors capable of achieving a sophisticated finish with a beautiful metallic effect which creates a pleasant and charming ambience. Marcopolo Luxury is fitting with both classic and modern designs. The composition, enriched with special pigments creates surfaces characterized by strong contrasts of brightness which vary according to light reflection.
Application is simple and only one coat, yet many aesthetic effects can be obtained. Marcopolo Luxury combines a high aesthetic value together with technology which helps resist the stresses and damage to which a wall is subjected over time.
San Marco paints from The Decora Company are perfect for achieving that aesthetic and pastel look. If you're still confused about what colors and coats you'll need for your wall, visit our website [embed website], which could offer you options and point you in the correct direction for what supplementary paints or tools you'll need to get the shade and aesthetic effect you want.
If you're a professional painter, you should only buy your tools and paints from The Decora Company since they offer fantastic deals and service.