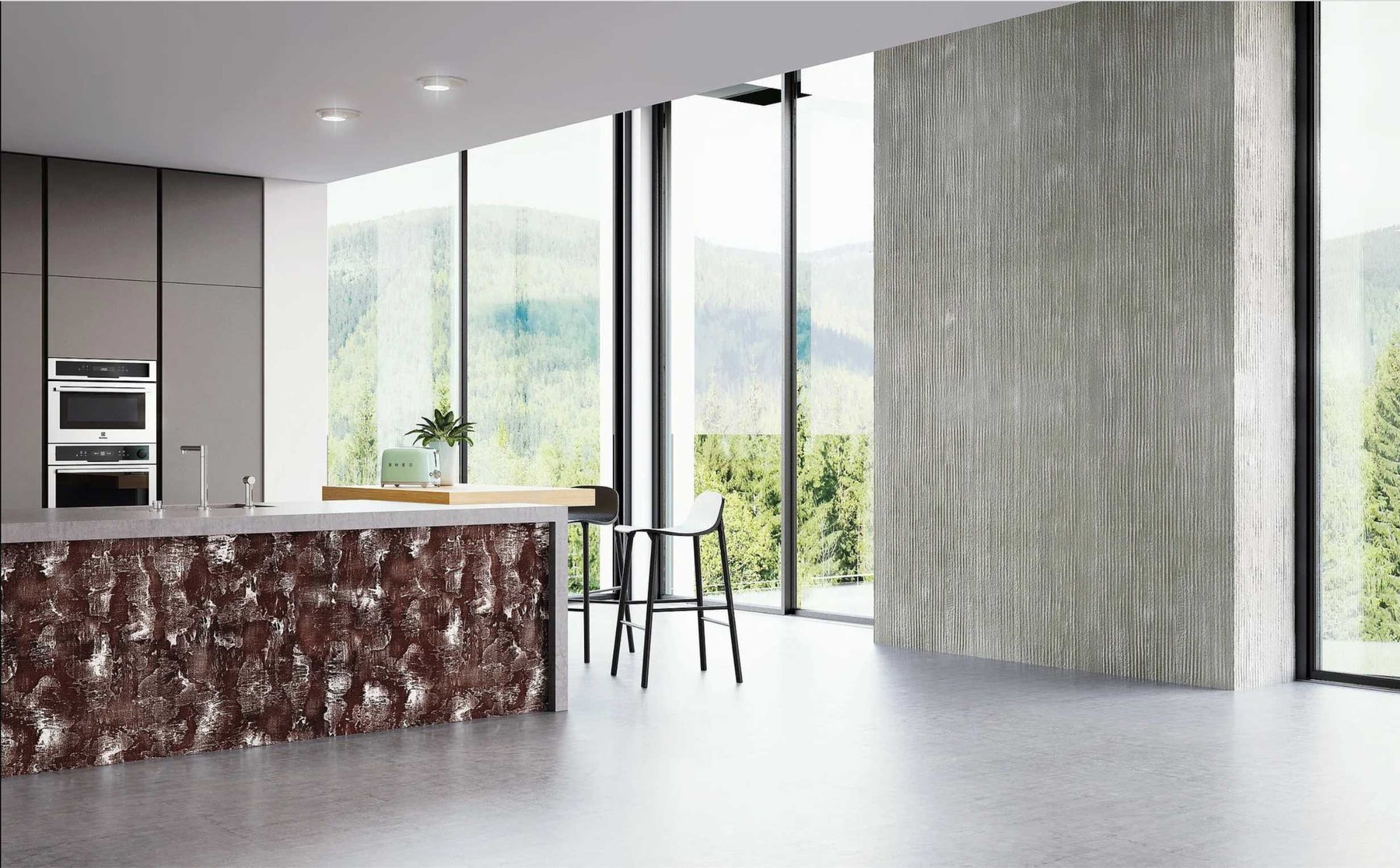 Alternatives to Drywall That Add Life to a Dull Room
Undoubtedly the biggest aspect of design is color. It can be used alone to create a warm, luxurious, or romantic atmosphere in a space. Whether we are aware of it or not, it gives our places a sense of emotion, gives it character, and even has the power to affect our own emotions. Despite the fact that we don't all have the same color preferences, most colors have a similar emotional impact on us as a society as a whole. Varied colors and color combinations have different effects on us in this way.
Aside from the colors, adding an element of decorative wall can also bring life to a dull room.
Decorative wall plaster improves durability while also adding elegance and beauty to the walls. A plaster coating, when blended and placed correctly, produces a wall finish that is more robust and longer lasting than drywall. The chemical reaction that occurs when water escapes from the plaster mixture makes the walls stronger. 
Your lovely home's living area requires more than just bare, smooth, undisturbed walls. Plaster gives a room a sense of fullness, enhancing its natural appearance. If you want people to say, "Wow! This may frequently be accomplished utilizing plaster moulds on your walls and ceiling to add a "factor at a low cost. When selecting plaster,, there are numerous factors to take into account, including theme, colors, size, and style. The smallest adjustment to the depth or shade can transform a room into a work of beauty.
There are literally countless design options available. For your space, decorative wall plaster offers a variety of appealing design options, including cornices, architectural columns, ornamental ceilings, archways, domes, ceiling panels, decorative corbels, fireplaces, decorative vents, and acoustic ceiling tiles and panels. Plaster is used in a wide range of circumstances and can be moulded into any shape imaginable. It provides countless design options, ranging from "classic European" to "new contemporary" designs.
One of the best resources for paints and decorative plasters is The Decora Company. Here at The Decora Company, we provide products that is inspired by the classic and sophisticated structures of Venice,Italy.
One of the best products from The Decora Company is the FORMA - Decorative Base Coat Putty by San Marco. FORMA is a base coat putty specifically formulated for the decoration of surfaces in indoor environments. Easy to apply, it can be used with various techniques and processing tools.  It allows two and three dimensional surfaces with a variety of aesthetic effects.
Thanks to the structure of FORMA, depending on the application technique used, it can obtain a variety of original textured decorative effects.  Using FORMA and ROXIDAN together allows the easy creation of very contemporary and refined effects and can provide a decorative finish with an oxidized effect. It can quickly create very realistic or abstract surfaces, with limits no longer tied to the material itself but to the refined aesthetics.  FORMA is also an excellent starting point for the realization of various decorative forms with all the decorative finishes.
Check our website for all the colors and tools for your next project at www.thedecoracompany.com