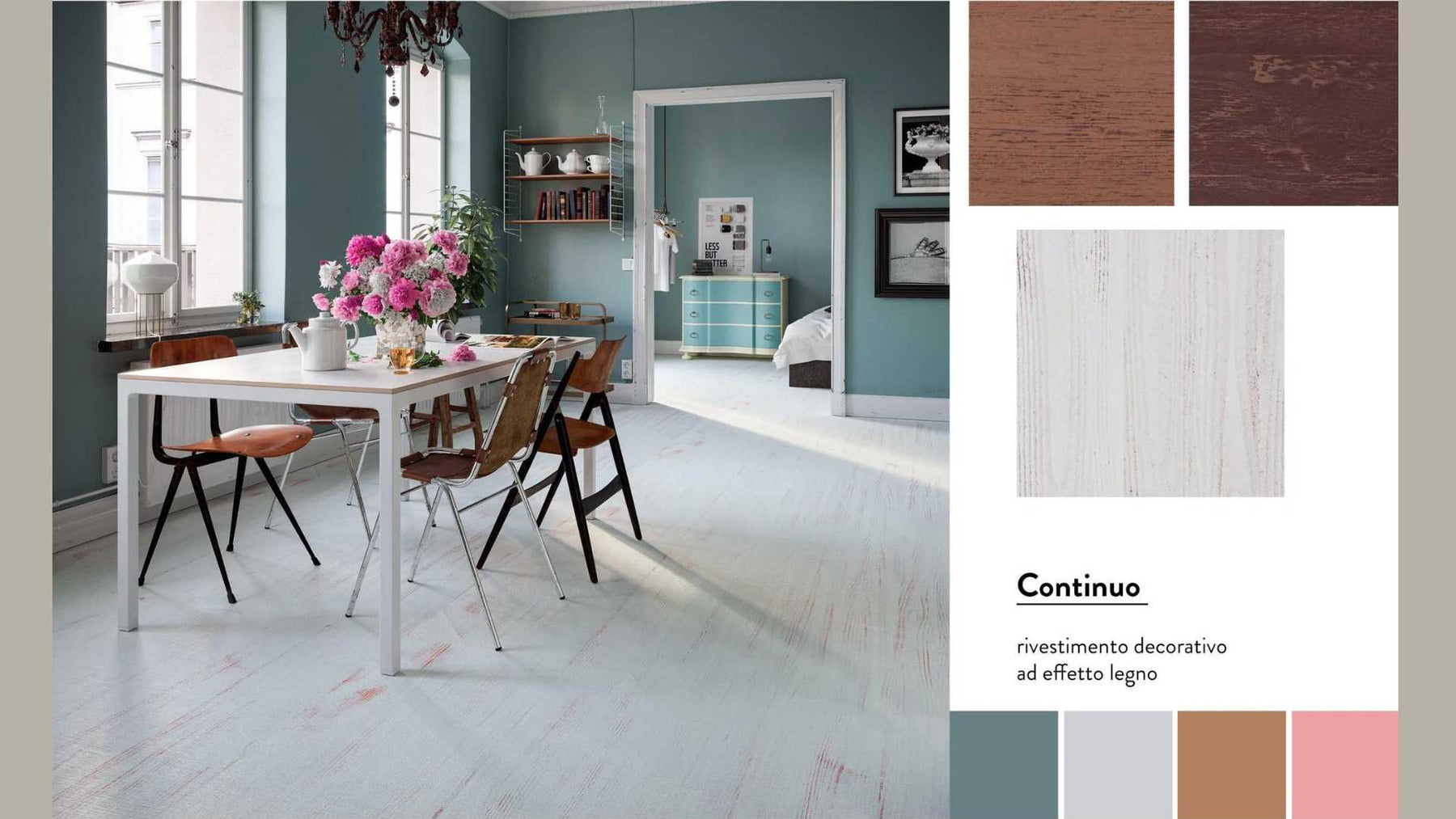 How to Complement Walls and Floors for Your Property Using San Marco Decorative Paints and Plasters
Let us help you achieve that complementary look of your walls and floors and show you how to match your wall color to your wood floors, as well as the best paint colors for light, medium, and dark flooring. Because floors and walls are two of the major surfaces in a room, they must complement one another. and because of the huge variety of paint options available on the market, selecting the ideal wall color to complement your floors can be a little difficult. In reality, a single paint color can offer hundreds of different color families.
The general guideline is that cool-toned flooring complements cool-toned wall colors, while warm-toned flooring complements warm-toned wall colors.
Regardless of the pattern or finish of your floor, you'll need the right wall color to complement it and reflect the mood you want to create in your area.
Let's start with wall colors for light flooring.
The hue of light floors varies mostly due to their color and shade. The type of stain used in their finishing is another component that gives them various hues.
One crucial factor to consider when picking wall colors is the color tone of your floor. Naturally, harmonizing wood floors with wall tones can be daunting, but you don't have to be concerned. You can easily select a wall tone that combines well with the wood tones in your home once you've decided how bold or subtle the aesthetic you want to achieve in your room. We'll look at how to combine wall tones with floors, as well as a general style layout, to create a well-coordinated and attractive interior design.
Say you'll be using hardwood for your floors, for good reason, light hardwood flooring has grown fairly popular among property owners. They add brightness to a room, disguise grime, and don't expose every grain of dirt. Let's have a look at some pointers to assist you to choose the right color tones for your light hardwood floor:
Choose light and neutral colors for your trim and walls. Paint your wall and trim the same color for the greatest results. White is also an option. On painted walls, white generally looks nice and tidy. If you don't like the harsh white, choose an off-white tint instead. Off-white shades are typically softer and gentler than pure white. If you don't like off-white, you can go all out with gray. The gray color is neutral, so you may pick the exact shade to match your decor. Tones that match your wood floor undertones should also be considered. Check the undertone of your wood floor attentively. If you want different wall colors, you can choose the paint in the exact color family as your hardwood undertones.
Here are some of the best combinations for light floor and wall colors.
White is a timeless and popular choice for interior wall colors. It is one of the most adaptable options because it can be used with any sort of wood flooring, whether light, medium, or dark.
Pure white wall paint looks great with light wood floors, but it may be too stark for certain homeowners. Pure white walls might give off a "hospital" vibe in certain situations. If you don't like the look of ultra-bright white walls, you can tone them down to an off-white tint to give it a softer look.
Fortunately, the color white exists in a variety of shades, and The Decora Company is the best source which can provide a lot of variations. Most white paint contains minute amounts of pigments, which give it cool or warm undertones if you look closely.
Because of the presence of yellow tints, beige, for example, has a warm undertone. Cream, eggshell, and parchment white are other white colors that belong to the same color temperature. 
Frost white, porcelain, and snow, on the other hand, are classed as "cold whites" because they have a touch of blue, gray, or brown.
Here at The Decora Company, we provide paint and tools for your home or property projects. The best one to help you achieve the complementing look of your walls and floors is by using CONTINUO Micro-Cement Coating by San Marco.
CONTINUO ~Decor is a two-component epoxy cement system.  The decorative layer is a spreadable paste that can be used for coating horizontal and vertical surfaces. It can be tinted in a wide variety of colors.  Continuo allows for different decorative effects to be achieved, from the flat-and-uniform monolithic to two-tone and textured.
You can check all the tools and kits that can help you achieve the look you want for your property by visiting our website www.thedecoracompany.com.