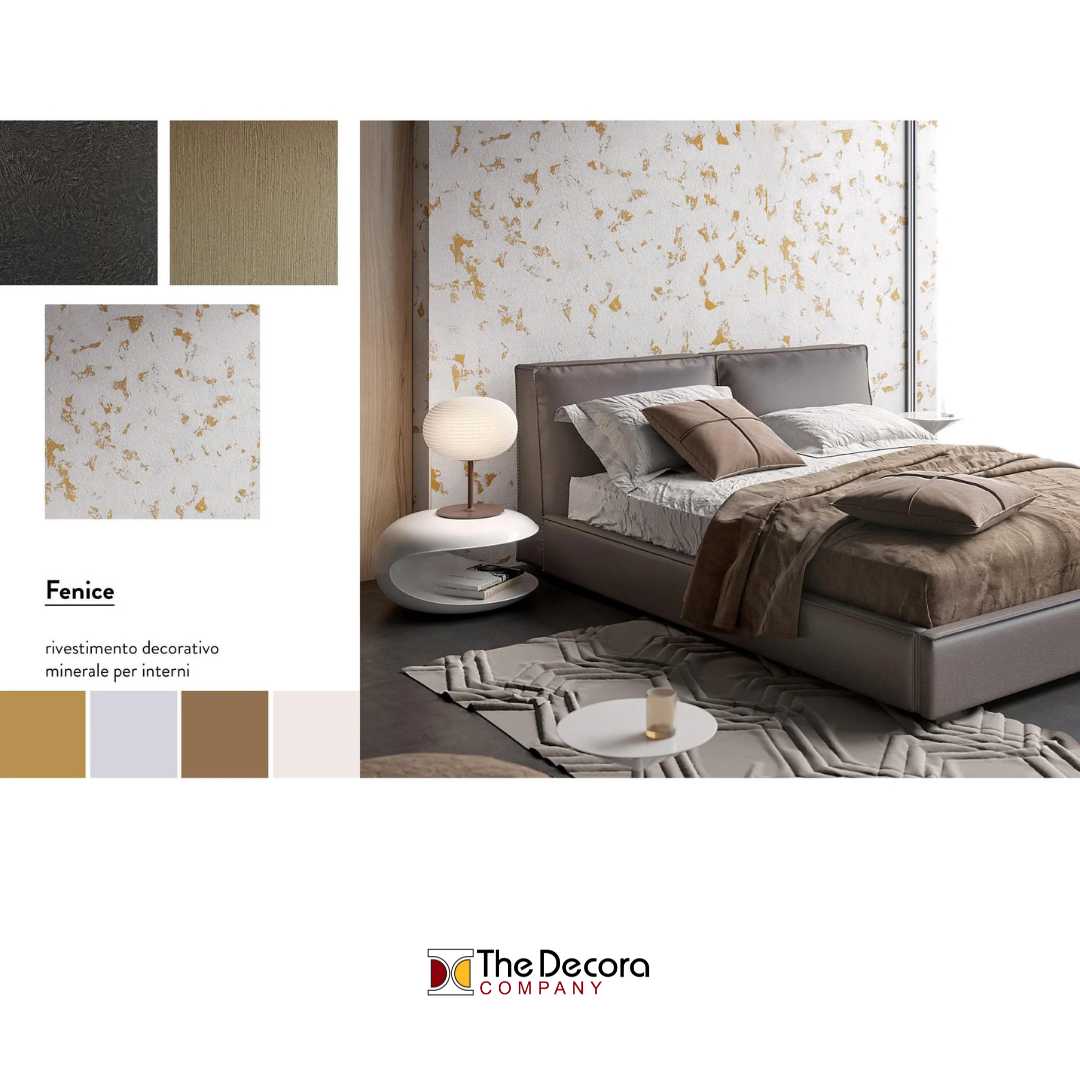 How to Take Care of Your Property using San Marco Lime Based Venetian Plaster
When we purchase our property, either your second home or rental property, we treat this as our baby where we put all our energies, time and money to make it look good and to take care of it. And the best way to start taking care of it is by using high quality materials.
Whether this new property needs a little renovation or a brand new one, having a venetian plaster for your walls will definitely help make it beautiful and long lasting.
Venetian plastering is completely unique and incredibly durable by applying a veneer of polished limestone on your wall.. Your ordinary, unadorned walls will be transformed by venetian plastering into objects that appear sophisticated and distinctive. Corporate offices and luxury households commonly employ this Italian polished plaster.
We at The Decora Company, are experts in decorative wall applications like Venetian plastering and can design unique wall treatments utilizing the best materials.
Here are some of the benefits of taking care of your property using San Marco Venetian Plaster for your walls.
Venetian plaster has the ability to absorb any water that may be in the walls, making it breathable and dehumidifying. Additionally, lime's alkalinity gives it fungicidal and antibacterial qualities, preventing the growth of mold and mildew.

In addition, there are less crevices for mould to grow than when using tiles because Venetian Plaster is grout-free, requiring less maintenance to keep it at its best.


As for customization, the ability to customize Venetian Plaster so that it blends in perfectly with your company's or home's identity is a big advantage. Through the use of stenciling, it is completely possible to include particular color schemes, textures, patterns, or logos.

One of the most customizable building materials is venetian plaster. It can be used on essentially any flat surface, from old worktops and pillars to existing walls and ceilings, and it can turn almost anything into very beautiful pieces.


This refined plastering is quite robust. In actuality, this material has a long lifespan. When this material dries, the plaster coating turns into a rock-like solid. It lasts longer than conventional paint finishes and can withstand impacts and minor motions over time. Any home or company could benefit from this decoratively finished plastering.

The best to use for achieving this for your home or business property is by using San Marco's FENICE.
It is a Professional lime based Venetian Plaster decoration product made from lime, marble dust and water that achieves a smooth polished plaster finish with a subtle visual texture. This is a product found throughout Italy in palazzos and luxury homes. It is now used as a modern finish in high end restaurants, shops and luxury homes.  The product is all natural, zero VOC and has a high level of breathability for a healthy home. 
Smooth polished plaster

Convenient pre-mixed bucket

All natural, zero VOC
FENICE is typically applied using a stainless steel trowel and finished with a beautiful mirror-like finish. Due to the hand application, each application is unique and one of a kind, which is characterized by tones and effects which depend on the technique of the decorator.
Make a dream or a long-desired project come true. Convey your personality with a decorative effect that originates in the past and not only embraces craftsmen's skills but also new design features. Take delight in natural mineral materials, which bring back age-old sensations manifested in timeless, refined, classic surroundings. 
You can find all the paint colors and tools you'll need only at The Decora Company. You may visit  our website as well www.thedecoracompany.com for more information.