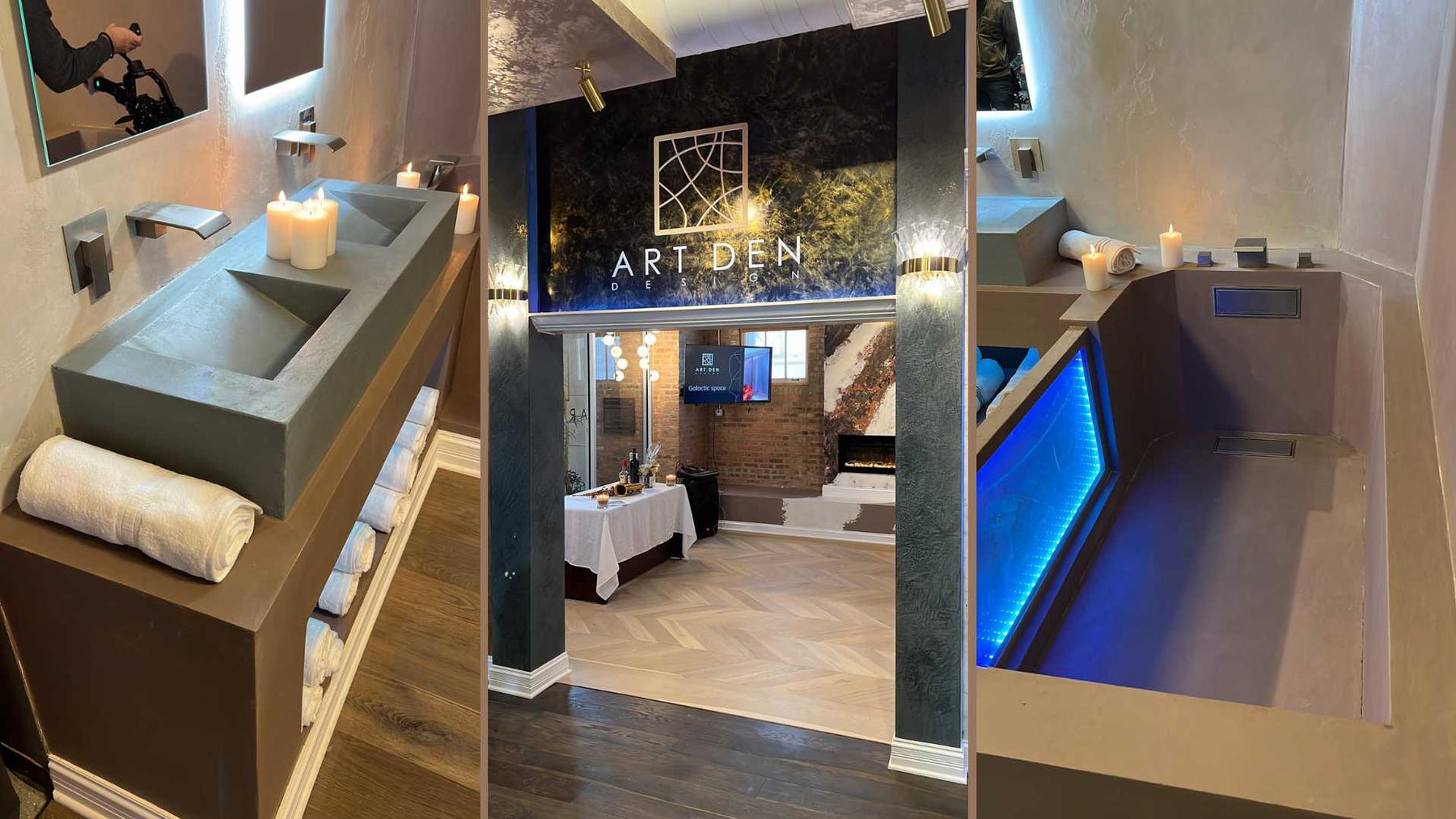 Art Den Design Showroom Opening Event
It was a beautiful day in Chicago on Friday, December 10th, 2022 as the grand opening event of Art Den, a new designer showroom, took place. The showroom, located in the heart of the city, was filled with excitement as attendees gathered to celebrate the opening and check out the wide array of products on display.
One of the main highlights of the event was the introduction of San Marco decorative paints and plasters. San Marco is a well-known and respected brand in the world of interior design, and their products were definitely a hit at the grand opening. From stunning metallic finishes to classic, timeless plaster looks, there was something for everyone at the event.
Attendees had the opportunity to see the products in action as local artists and designers demonstrated the versatility and beauty of San Marco's paints and plasters. They were also able to ask questions and get expert advice on how to use the products in their own home design projects.
In addition to the product demonstrations, the grand opening event featured live music, delicious food, and a wide range of other designer products on display. It was a truly memorable event that was enjoyed by all who attended.
Overall, the grand opening of Art Den was a huge success and we can't wait to see what the future holds for this exciting new designer showroom. If you're in the Chicago area and looking for high-quality decorative paints and plasters, be sure to stop by Art Den and check out the amazing selection of San Marco products.