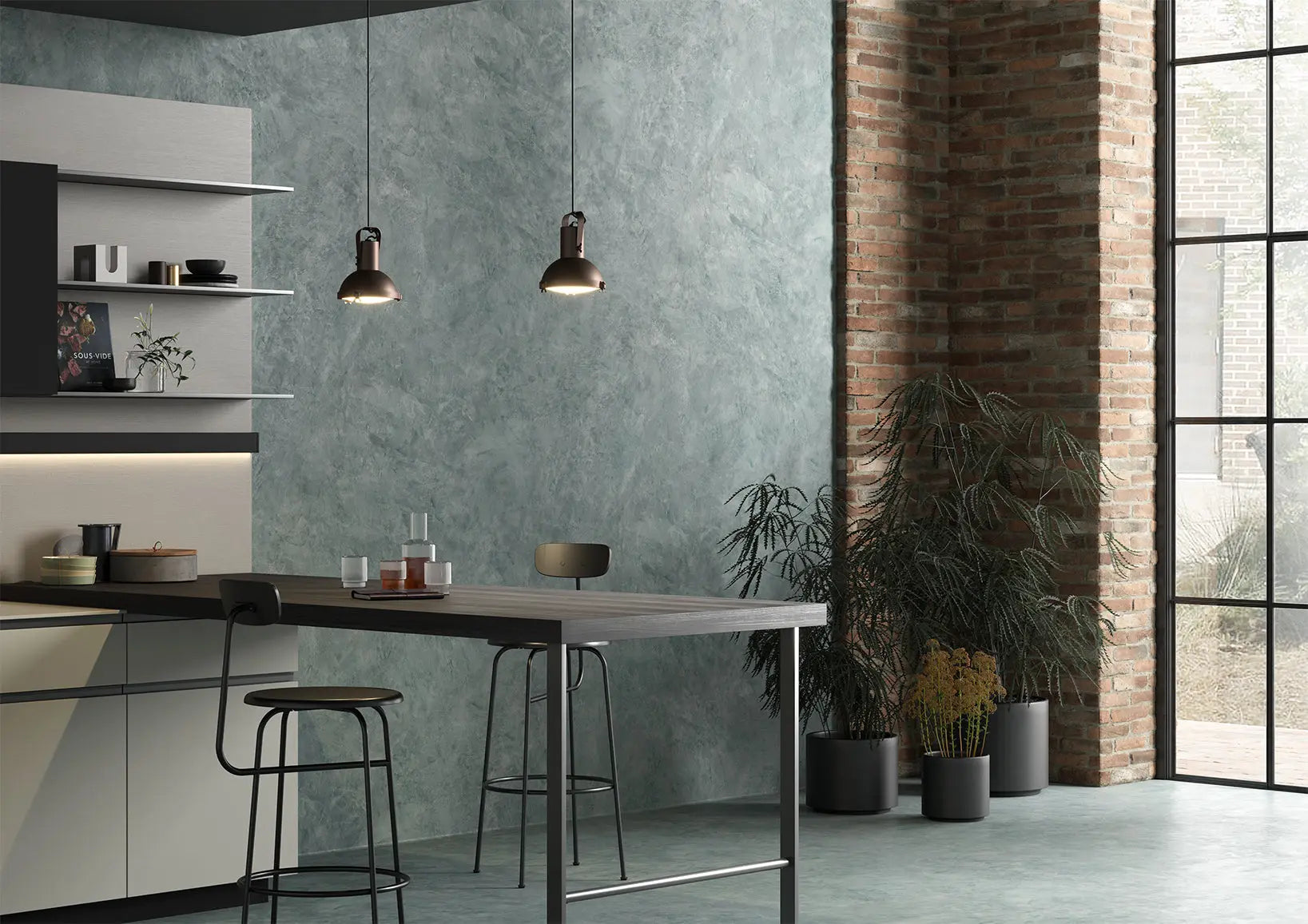 Understanding Microcement and its Advantage
Due to its excellent adhesion, microcement is a decorative coating made of cement, water-based resins, additives, and mineral pigments that may be applied to a variety of vertical and horizontal surfaces. This building material stands out because it is layered directly over a variety of materials, including plaster, marble, terrazzo, floor tiles, tiles, and plasterboard. A quick refurbishment of spaces is possible with little effort and a thickness of only 3 millimeters.
A state-of-the-art cladding that is jointless and appropriate for both indoor and outdoor settings. A continuous covering that can be used on furniture, stairs, floors, walls, pools, and even ceilings. Due to its adaptability, it is now more frequently used to renovate both big surfaces like commercial buildings and residential residences.
You have a wide selection of options and beautiful finishes to choose from thanks to The Decora Company as it give rooms a distinctive and individual personality with the help of the various textures (thick, medium, or thin), the large range of microcement colors, and the various finishes made possible by our varnishes and metallic coatings.
With microcement, there are many finishing options, and we're constantly working with clients to create new ones. You may contact us if you have any ideas, along with an illustration or a description of what you hope to accomplish. We have provided a selection of our most popular finishes below to make things a bit simpler.
The best option we can provide you with is the San Marco's CONTINUO Decor. It is a two-component epoxy cement system.  The decorative layer is a spreadable paste that can be used for coating horizontal and vertical surfaces. It can be tinted to a wide variety of colors.  Continuo allows for different decorative effects to be achieved, from the flat-and-uniform monolithic to two-tone and textured.
Here are the advantages of using Continuo for your microcement walls:
It's easier to use than most other systems on the market

You can create a finish with little or no texture or movement, but also one with more character

Our microcement is harder than many other similar coatings on the market
Continuo should be used as a system with proprietary primers and a two-component top coat.  The Sample Kit includes all essential parts of the complete Microcement Floor, Wall and countertop kit; including primer, base coat, decorative plaster and top clear coat. Apply on a porous surface.
There are countless ways to use microcement: decorative walls, floors, furniture, staircases and swimming pools! The most popular installations are floors and walls in kitchens, baths, and outdoor areas such as patios.
At The Decora Company, we are concerned with the overall outcome regardless of the surface being coated with microcement. Because of this, we have managed to strike a balance between hardness and flexibility in our quest to create an ideal, adaptable, and high-quality product that endures through time and responds to market demands.
For all the details and tools for your next project, just visit our website www.thedecoracompany.com