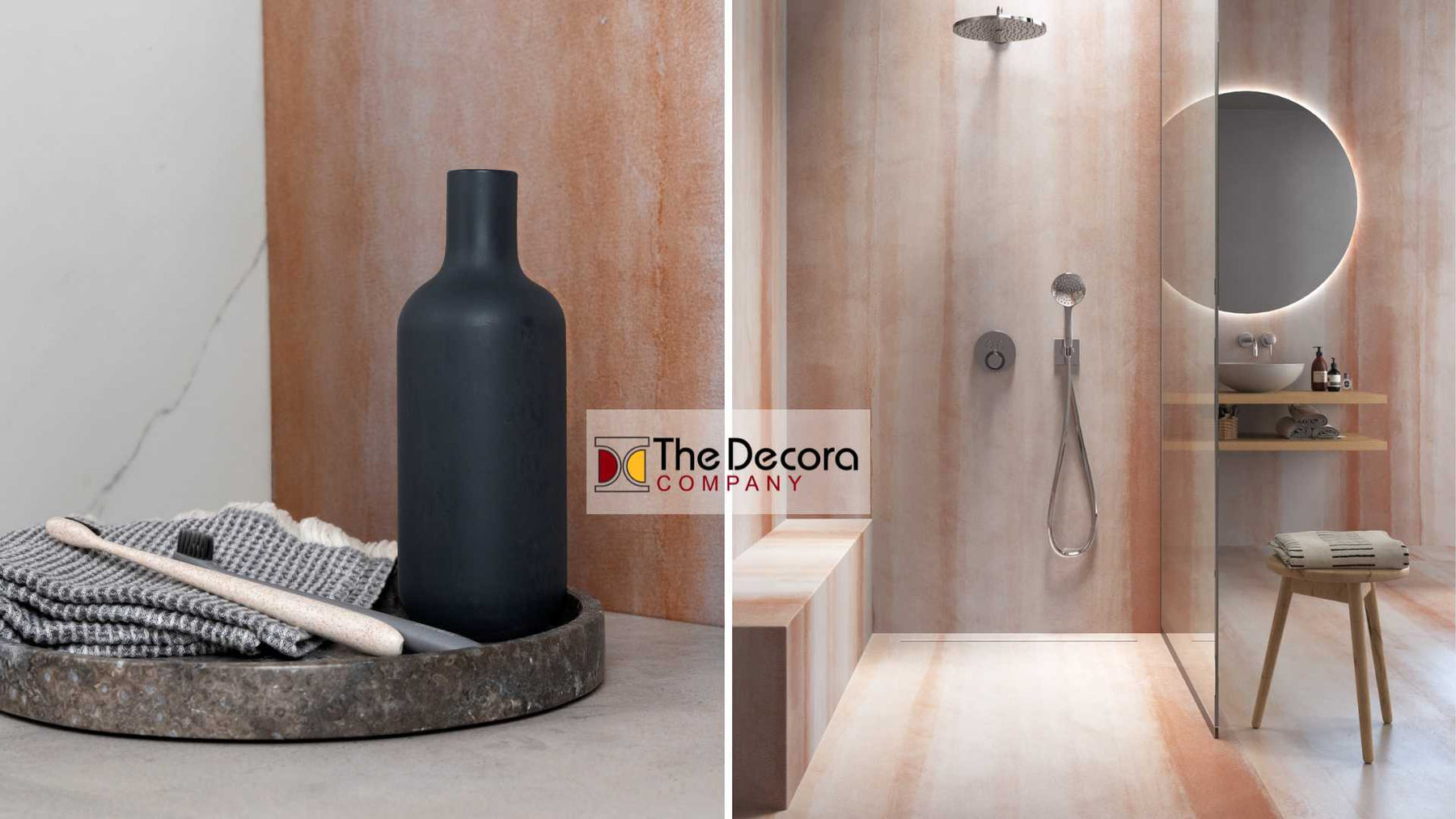 Where in Your Home You can Apply a Microcement
Due to its excellent adhesion, microcement is a decorative coating made of cement, water-based resins, additives, and mineral pigments that may be applied to a variety of vertical and horizontal surfaces. This building material distinguishes out because it can be layered directly over a variety of materials, including plaster. A quick refurbishment of spaces is possible with little effort.
A state-of-the-art cladding that is jointless and appropriate for both indoor and outdoor settings, microcement is a continuous covering that can be used on furniture, stairs, floors, walls, pools, and even ceilings. Due to its adaptability, it is now more frequently used in the renovation of both private residences and public spaces, including sports facilities, office buildings, hotels, and restaurants.
Your imagination is the only thing that can restrict you, and microcement can be easily applied to practically any surface. Microcement can be the ideal finish for you, regardless of the area or project, whether you are working on already-existing surfaces or creating something new out of natural materials. Microcement is designed to be simple to apply and can virtually cover any surface, regardless of size or shape.
Bathroom remodeling is best done using microcement since it is moisture-resistant and requires little upkeep. Depending on the finish you choose, it can reflect plenty of natural light to make your bathroom bright and energizing.
Due to its great durability, non-slip properties, and waterproofness, microcement is increasingly emerging as the clear choice for spaces like swimming pools, bathtubs, and showers.
Using microcement as a trademark wall, numerous huge surfaces, or for the entire house may truly transform your space as we try to improve our homes and workplaces. Microcement walls have a smooth, seamless appearance that can add elegance and modernity to any room.
The best material for outdoor settings is microcement because of its outstanding UV resistance. Its exceptional performance and water resistance enable it to withstand all weather conditions throughout the year.
Microcement, which can be used to cover pre-existing substrates and is very simple to maintain, is a unique approach to modernize your outdoor area.
To source all your microcement project, the best place is only at The Decora Company.
The Decora Company provides a wide array of decorative paints and plasters and one of the best to use for microcement is the CONTINUO Micro-Cement Coating by San Marco.
CONTINUO ~Decor is a two-component epoxy cement system.  The decorative layer is a spreadable paste that can be used for coating horizontal and vertical surfaces. It can be tinted to a wide variety of colors.  Continuo allows for different decorative effects to be achieved, from the flat-and-uniform monolithic to two-tone and textured.
It's easier to use than most other systems on the market and you can create a finish with little or no texture or movement, but also one with more character.
Continuo should be used as a system with proprietary primers and a two-component top coat.  The Sample Kit includes all essential parts of the complete Microcement Floor, Wall and counter top Kit; including primer, base coat, decorative plaster and top clear coat. Apply on a porous surface.
To learn more about decorative paints and plasters and other inquiries, feel free to visit www.thedecoracompany.com