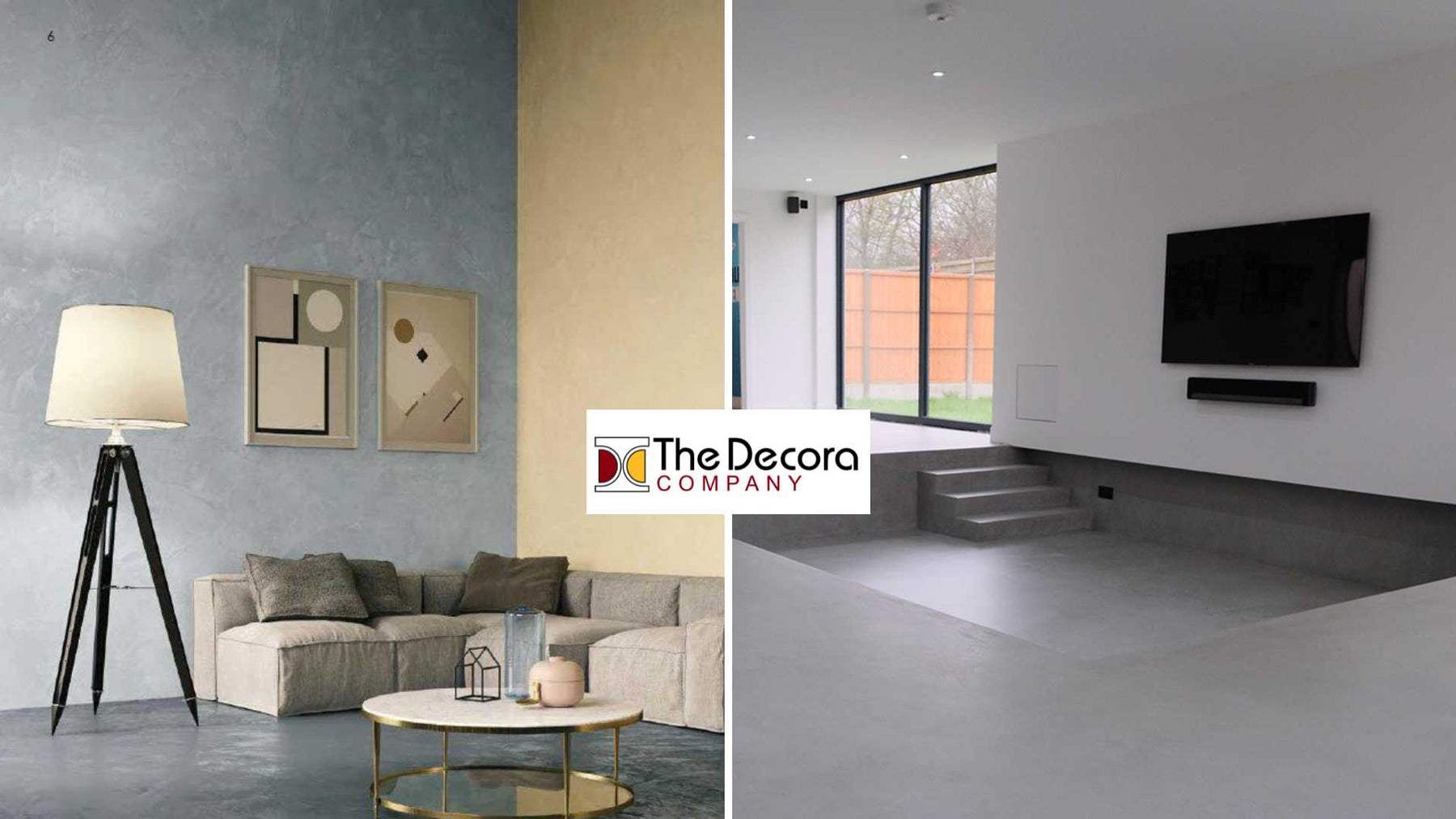 Microcement and How It Affects Your Home
Microcement can be used in your home in a wide variety of ways. As a result of its high level of durability and light weight, some people utilize it as flooring.
Because it is simple to install and doesn't take up much space when kept away from its original site, other people use it for building framing. Because microcement is simple to install and incredibly resilient to weather deterioration over time, some people even use it as roofing shingles.
Let's understand microcement more….
The flooring made of microcement is strong and long-lasting. It is resistant to cracking, scratches, and stains. There are no seams to be concerned about because the color of the material is consistent throughout.
In bathrooms and kitchens, where tile may quickly be destroyed by wet hands or spills, the material's resistance to water damage makes it the perfect choice.
The reason why decorative microcement is so well-liked is because it transforms any space without requiring fresh paint or tiles. You don't have to worry about chipping or cracking when using it on indoor floors or walls because it is more resilient than regular concrete.
Using pre-mixed kits from home improvement stores or custom blends from a nearby hardscaping materials specialist, you can apply microcement over pre-existing concrete floors.
How to use Microcement for Your Home?
For Floors
Because it is waterproof and doesn't collect moisture from spills or the humidity from shower steam, microcement is a great flooring material. For projects like countertops or tile backsplashes, microcement blocks may also be simply cut or shaped into any size or form that you need! Keep in mind that the completed result will have a rough texture comparable to that of concrete; if you're looking for something with a smoother surface, this may not be the best option. However, microcement can be the best option if you're seeking for a straightforward flooring solution that won't require glue or other adhesives.
For Framing
Because of its strength and durability, utilizing microcement as a framing material can be a great choice whether creating new structures or remodeling existing ones. This not only makes it simpler to construct enormous structures with fewer support beams, but it also increases their resilience to earthquakes and other natural disasters that could inflict damage while they are being built or after contractors have finished the structure itself.
For Walls
It's not difficult to swiftly cover a portion or area of your wall using this material. You may need to have the wall prepped by having any old paint or other coatings removed. Before putting on your new microcement coating, you must make sure the wall has a solid foundation layer.  This will ensure longer durability and the material will adhere to the surface more effectively.
The Best Way to Achieve the Look
The Decora Company is a one stop shop for all your paints, plasters and other tools both for doing it yourself and for professionals as well.
For microcement, you can use Continuo Microcement - Decor. 
CONTINUO - Decor is a two-component epoxy cement system.  The decorative layer is a spreadable paste that can be used for coating horizontal and vertical surfaces. It can be tinted to a wide variety of colors.  Continuo allows for different decorative effects to be achieved, from the flat-and-uniform monolithic to two-tone and textured.
It's easier to use than most other systems on the market

You can create a finish with little or no texture or movement, but can also create one with more character

Our microcement is harder than many other similar coatings on the market
Continuo should be used as a system with proprietary primers and a two-component top coat.  The Sample Kit includes all essential parts of the complete Microcement Floor, Wall and counter top Kit; including primer, base coat, decorative plaster and top clear coat.
To find out more about how microcement can improve your home, get in touch with us. We would be love to help you with to give you further details and respond to any inquiries you might have.